Chatrandom Press Page

How to Contact Us
If you are a member of the press and are interested in doing a story on Chatrandom, please feel free to contact us if you need any additional information or have specific questions.

Overview of Chatrandom
Chatrandom is a video chat application that brings people together from all over the world. Our random video chat platform for meeting new people is what makes us different from traditional social media sites like Facebook. Chatrandom has become a leader in a fast-growing industry that caters to the global demand of users that are looking for a way to meet new people online. People around the world are increasingly interested in meeting and interacting with people they never met rather than their usual friends and social circles.

Audience
The audience that visits Chatrandom is very diverse and the site has users from over 185 countries. Chatrandom is visited by users of all backgrounds and ethnicities making Chatrandom a truly diverse community. Chatrandom truly breaks down racial, educational, and cultural barriers making the world a smaller place by uniting people from all walks of life!

Growth Rate
Chatrandom has had a tremendous amount of growth since its launch in 2011. The site has become viral and user growth has snowballed to levels we never even thought possible when we first launched. Chatrandom has millions of registered users and continues to grow rapidly. In 2011, we started with less than 500 users. Today, more than 4 million users joined Chatrandom and that number continues to grow rapidly.

User Demographics

Users By Country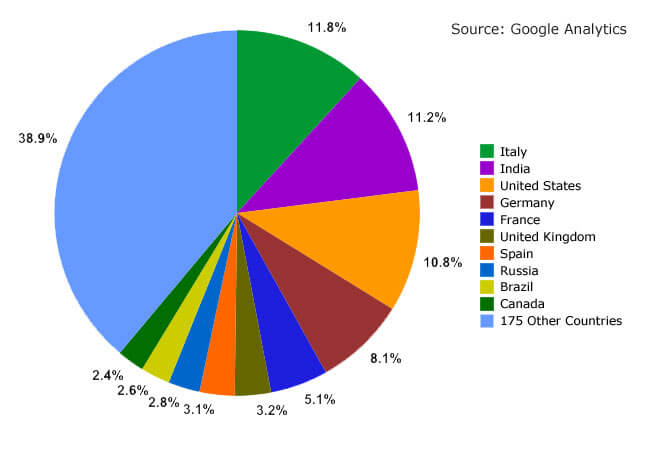 Important Milestones
Finding Love on Chatrandom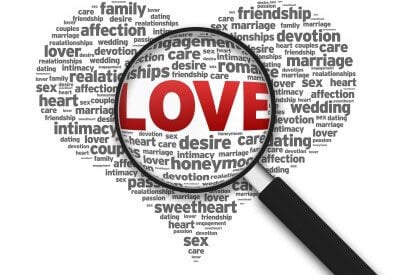 We received an email from a user in Germany about how he found "the one" by using our video chat site. What started as an adventure to meet strangers online due to being lonely turned into something more; true love! Our goal when we launched Chatrandom was to provide people with the possibility to meet, build friendships and even find true love online. Getting this email was the biggest validation that we are doing something right and makes us feel inspired that we are doing something positive for other people by bringing them together.
Surpassing Chatroulette
When we launched Chatrandom in 2011 we wanted to bring the world a video chat platform that made it easier to meet new people online. At the time Chatroulette was one of the only options and their growth was explosive due to extensive media coverage. We never received the media coverage that made Chatroulette a household name virtually overnight. Instead we focused on providing users with the best possible platform to meet new people online. Through innovation and dedication, Chatrandom grew from being an underdog to quickly becoming among the most visited random video chat sites in the world. As of May 2014 Chatrandom surpassed Chatroulette in popularity as shown in the chart above from Alexa which ranks the popularity of websites.

Chatrandom's Goals and Achievements
Our main goal is to globalize Chatrandom and make it a household name in every country in the world which makes the world a smaller place by connecting people from all corners of the planet together. Whether a person wants to learn about a new culture, find love, kill some free time or even develop a friendship with someone halfway across the world, we make it all possible.
We make it easy for lonely people to socialize with others without leaving the comfort of their own home. Chatrandom becomes the ideal solution for people who want to overcome anxiety and panic attacks when socializing with others. Users can simply press next or close the browser if conversations get too overwhelming.

Industry Outlook
The random video chat industry is constantly growing and the number of new users is still growing at rates seen in the early stages of a new online industry or concept. Since connections are live and it's in our human nature to socialize with others on a daily basis, the random video chat industry is poised to continue growing for the foreseeable future. Although it has been around for years, growth is still far from peaking and the major growth period of this industry seems to have just started.

Team & User Quotes

"I strongly believe Chatrandom is on its way up. We work hard as a team and the founders contribute several hours per day to listen to our input. Without our team we would have never reached this level."
- Dave Brun, Chatrandom Content Director

"It wasn't long before I got the hang of using Chatrandom. They make it easy to chat with random strangers and they have better features than any site I have ever been to!"
- Jake Linden, Chatrandom User

"If we weren't moving forward, we'd be falling behind. The random cam industry keeps growing and standing still simply isn't an option if we want to win the race."
- Allen Fox, Chatrandom Co-Founder

"I found love on Chatrandom. Not just a one-time fling, but actual true love. I know it sounds cliché, but Chatrandom made this possible and without them I'd still spend lonely nights by myself."
- Anonymous Chatrandom User

"I started using Chatrandom because I lacked self-confidence with women. After using Chatrandom for a couple of months, I was able to talk with real women and got over my fears."
- Brian Sherman, Chatrandom user
All person making testimonials clearly represent their relationship with Chatrandom and have not received any compensation for their testimonials. Nothing contained herein is provided as claim or guarantee of our Services on which you may unduly rely, as noted in our Terms of Use.