Chatrandom Press Page

How to Contact Us
If you are a member of the press and are interested in doing a story on Chatrandom, please feel free to contact us if you need any additional information or have specific questions relating to your potential coverage of our website. We appreciate your interest in doing a story about Chatrandom and will respond to all press inquiries immediately.

Overview of Chatrandom
Chatrandom is a website that brings millions of people together from all over the world. It's a video chat platform that connects strangers which is what makes it different from sites like Facebook that only connects you with people you already know. Chatrandom has become a leader in a fast-growing industry that caters to the global demand of users that are looking for a way to connect with strangers using their webcam online. There is a fundamental social shift that has been growing in the last few years where people around the world want to meet and interact with people they never met rather than their friends and social circles.

Audience
The audience that visits Chatrandom is very diverse and the site has users from over 185 countries (almost every country in the world). Chatrandom is visited by users of all backgrounds and ethnicities making Chatrandom a truly diverse community. The site's users include famous people, regular people, educated people, uneducated people, rich people, poor people and everyone in between. Chatrandom truly breaks down racial, educational, and cultural barriers making the world a smaller place by connecting people from all walks of life!

Growth Rate
Chatrandom has had a tremendous amount of growth since its launch in 2011. The site has become viral and user growth has snowballed to levels we never even thought possible when we first launched. The site now attracts over 20 million total users per month and continues to grow rapidly. Chatrandom has grown its user base by more than 100 times since its original launch. In 2011, less than 500 users were found online at any given moment. Today, more than 30,000 users are online at any given moment and that number continues rising.

Social Media Metrics
Chatrandom.com focuses on social presence and is active on most popular social networks. We have gained a sizeable following by posting content that is viral, fun and likely to be shared. We feel that one of the best way to reach a broad audience and grow the Chatrandom brand is by engaging with our audience through the use of social networks. Below is information regarding our following and audience on the most popular social media networks.

Facebook Likes: > 250,000


Twitter Followers: 9,735


Google+ Followers: 4,021

YouTube Followers: 1,209

User Demographics
Here is information regarding the demographics of Chatrandom's audience.

Users By Country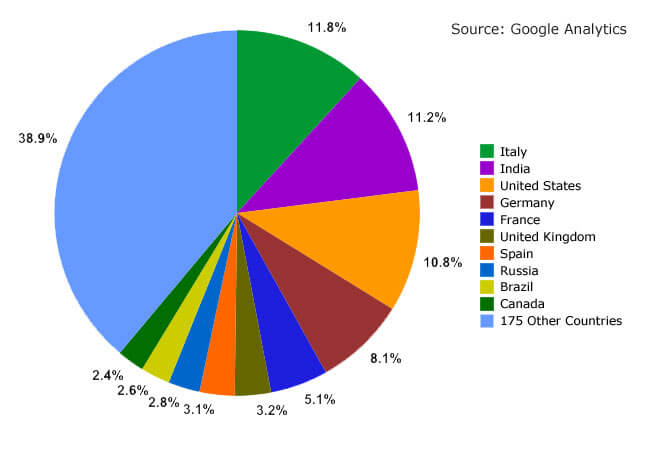 Chatrandom Links
Chatrandom has over 60,000 links pointing to the website that has been built since 2011. These links are an indicator of just how popular Chatrandom has become since its launch. Most links come from blogs, related websites and social networks that drive a sizeable percentage of Chatrandom's traffic and are a good indicator of just how well-known the Chatrandom brand has become.

Important Milestones
1. Finding Love on Chatrandom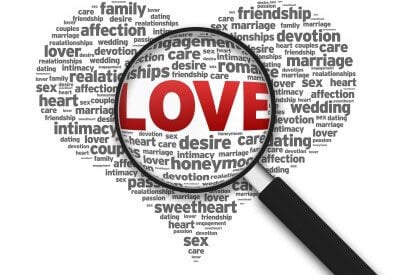 We received an email from a man in Germany about how he found "the one" by using our site. What started as an adventure to meet strangers online due to being lonely turned into something more; true love! Our goal when we launched Chatrandom was to provide strangers with the possibility to meet, build friendships and even find true love. Getting this email was the biggest validation we could have gotten and we consider this a major milestone in Chatrandom's history.
2. Hitting 100K Users Online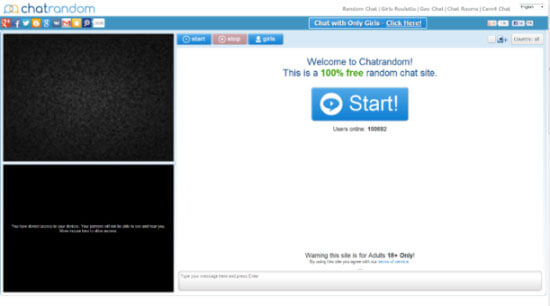 Another milestone that just recently took place was Chatrandom having 100 thousand users online in random chat at the same time. When we launched Chatrandom we did not even fathom that a day like this would be possible. The founders of the site worked seven days a week, many times over 18 hours a day for many years. It paid off and seeing our numbers climb to these unprecedented levels made all those sleepless nights and years of hard work worthwhile!
3. Surpassing Chatroulette
When we launched Chatrandom we wanted to bring the world a Chatroulette alternative that would provide users with more freedoms and features. We never got the media attention that Chatroulette received which made that site a household name virtually overnight. Instead we focused on providing users with the best possible platform to meet random people using their webcam. Through innovation and dedication, Chatrandom grew from being a Chatroulette alternative to a site with more differentiators and unique features than any site of its kind. As of May 20th, 2014 Chatrandom surpassed Chatroulette in popularity as shown in the chart below from Alexa which ranks the popularity of websites.

Chatrandom's Goals and Achievements
Over the last few years, Chatrandom has put together a brilliant team of programmers, writers, designers, social media experts and more. We're able to work closely together as a team to provide our users with what they are looking for when deciding which random webcam chat site to use and call their home. Our team has clear goals and a vision which allows us to consistently experience growth both in user numbers and as a brand. Our achievements reflect how solid of a team we have and how well we work together to make all these achievements possible.
Our main goal is to globalize Chatrandom and make it a household name in every country in the world which makes the world a smaller place by connecting people from all corners of the planet together. Whether a person wants to learn about a new culture, find love, kill some free time or even develop a friendship with someone half way across the world we make it all possible.
A popular feature on random chat is our "country selector" which allows users to select a country and connect with other users only from the selected country they choose. This way a user can connect with other users in a specific country, making it easy to communicate and interact with people that share their culture and language.
We make it easy for lonely people to socialize with others without leaving the comfort of their own home. Chatrandom becomes the ideal solution for people who want to overcome anxiety and panic attacks when socializing with others since they can simply close the browser if conversations get too overwhelming and don't have to worry about ever seeing that person again.

Industry Outlook
The random video chat industry is constantly growing and the amount of new users that use these types of sites is still growing at rates seen in the early stages of a new online industry or concept. Random video chat has become the fastest growing industry to connect people since the meteoric rise of Facebook. Since connections are live and it's in our human nature to socialize with others on a daily basis, the random video chat industry is poised to be the next big thing. Although it has been around for years, growth is still far from peaking and the major growth period of this industry is just beginning. We strongly believe that this industry has a very bright future and Chatrandom is positioned to continue to be the leader with innovations that will help propel the growth of this very promising industry.

Team & User Quotes

"I strongly believe Chatrandom is on its way up. We work hard as a team and the founders contribute several hours per day to listen to our input. Without our team we would have never reached this level."
- Dave Brun, Chatrandom Content Director
"When we first started out, we never expected people to find true love on Chatrandom. It happened once, it happened again, and today we receive messages all the time of people who have flown across the globe to meet in person with the people they met on Chatrandom."
- Evelyn Victoria, Chatrandom Co-Founder

"It wasn't long before I got the hang of using Chatrandom. They make it easy to chat with random strangers and they have better features than any site I have ever been to!"
- Jake Linden, Chatrandom User

"If we weren't moving forward, we'd be falling behind. The random cam industry keeps growing and standing still simply isn't an option if we want to win the race."
- Allen Fox, Chatrandom Co-Founder

"I found love on Chatrandom. Not just a one-time fling, but actual true love. I know it sounds cliché, but Chatrandom made this possible and without them I'd still spend lonely nights by myself."
- Anonymous Chatrandom User

"I started using Chatrandom because I lacked self-confidence with women. After using Chatrandom for a couple of months, I was able to talk with real women and got over my fears."
- Brian Sherman, Chatrandom user

"The milestones that we've reached are an indicator that we can do better. Every business that has growth has room for even more growth. If we want to become the best, we can't stop at 500k daily users; we want to make it 10 million daily users and then some more."
- Allen Fox, Chatrandom Co-Founder
All person making testimonials clearly represent their relationship with Chatrandom, and have not received any compensation for their testimonials. Nothing contained herein is provided as claim or guarantee of our Services on which you may unduly rely, as noted in our Terms of Use.