Free Webcam Chat with Random People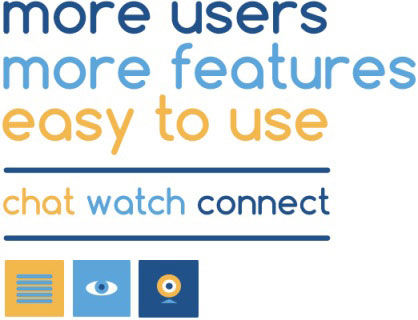 Chatrandom™ is proud to offer you a better level of connection to the world. Our random cam chat platform is a great way to talk to random people online and the webcam chat feature is one of them. So what is this feature exactly?
Our free webcam chat feature brings you directly into a sea of people that are waiting to chat with strangers. If you want to meet tons of people from all over the globe with less time required, this feature is for you. You will be brought into an environment like no other where you get to chat with random people through text or click on them to start viewing their webcam. The feature is innovative and truly exciting to say the least.
Chatrandom offers many other really cool free chats that we recommend that you also try, our most popular one is Random Chat which is similar to sites like Chatroulette and Omegle but has grown to become more popular than those sites. The main reasons are that our version has more features, more users online and an easier to use interface, so check it out, we are sure you will love it. If you are tired of all the dudes online and just looking to connect with girls then you should check out our Webcam Chat with Only Girls feature and if you are guy looking for gay, bi and curious guys then you should definitely try our Gay Webcam Chat or Gay Roulette features. Lastly we have a chat feature that no other site online has, our Cam4 Chat which is basically like random chat but instead of one on one connections you get connected with 4 strangers at once which is really like being part of a mini random party using your webcam, so give it a try if you want to have a fun group chat experience!
How to Use Webcam Chat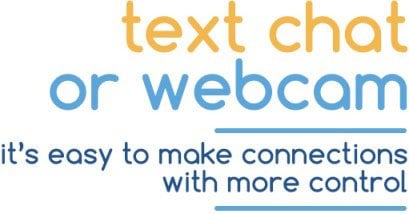 Using the random webcam chat feature is simple because you're sent into a chat room environment from the moment you open the page. From there you can chat with random strangers through our text chat system or you can choose to view the cams of strangers. Once you have started your webcam you can begin selecting people that you wish to talk with. If you don't enjoy talking with that individual, you can choose another person out of the thousands of users online at any given moment.
You get to choose your own screen name as well as being able to modify a few of the settings in order to make the webcam chat room even more enjoyable. When looking at the screen names of other users, you can instantly see whether or not they have a webcam and microphone. This makes it much easier for you to find people to talk to.
Helpful Tips
When logging into our webcam chat feature, make sure that your webcam is turned on.
Above the text box in the chat room you can choose between viewing all users or a more targeted audience.
Above the list of users on the right of the screen, you can see the amount of users online.
Add an avatar image to make yourself easier to recognize.
Use a unique screen name rather than guest in order to make it easier for the people you connect with to find you later on.
Benefits of Using this Webcam Chat Room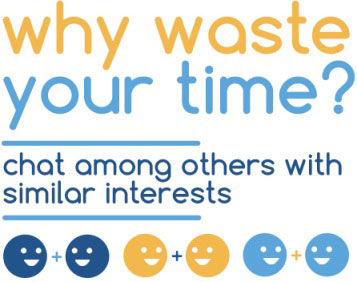 As a user, you can greatly benefit from using our free cam chat feature. Not only does this feature make it easy for you to connect with random strangers, but you get to hand pick the people that you want to talk with. Since the concept is different from the original random chat system, you have more control over the people you chat with.
From the chat room, you can see which chat cam would potentially interest you. This makes it much easier for you to locate the individuals that would actually interest you with a conversation rather than simply go from one stranger to another with a next button. The ability to choose strangers for cam chat with more precision is without a doubt the largest benefit of the webcam chat feature.
What Makes it Unique?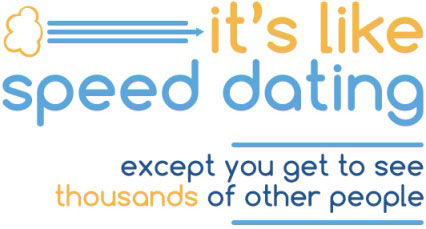 Adding a unique touch to our features is important to us at Chatrandom. With the free random video chat feature, you really get an experience that is like no other. You get the precision of a social network like Facebook for finding people, yet the randomness of sites like Chatroulette for meeting strangers. Think of our webcam chat feature as being like a speed dating environment, only here you get to browse through thousands of different people in a single night.
Our video chat system also becomes a community where people remember screen names and can continue conversations where they previously left off. Unlike other webcam sites users can find other users easily with the use of screen names, or you can become completely anonymous by using different screen names every time you log on.
What to Expect When Using Webcam Chat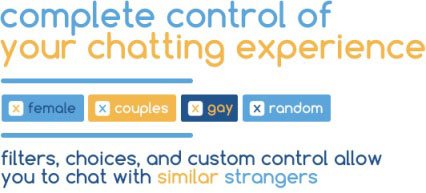 When you begin using our webcam chat feature you will be able to expect a lot of cool things such as being able to have conversations with tons of people simultaneously directly from the entry chat room. You can also expect to view people who will be more targeted, such as knowing that you are talking with a male or female before even connecting to their webcam.
Although the webcams are completely random, you still have the ability to filter through them and choose the people you wish to talk with. You can modify the appearance of your text and even use emoticons for additional enjoyment.
You can expect to see all sorts of people on our webcam chat; it's not only for single people. You can sit down with your loved one and enjoy meeting other couples, or you can even search for true love. Friendships are made all the time on our random webcam chat feature and some people have even gotten married after meeting on Chatrandom.
"Free Webcam Chat for Meeting Random People!"